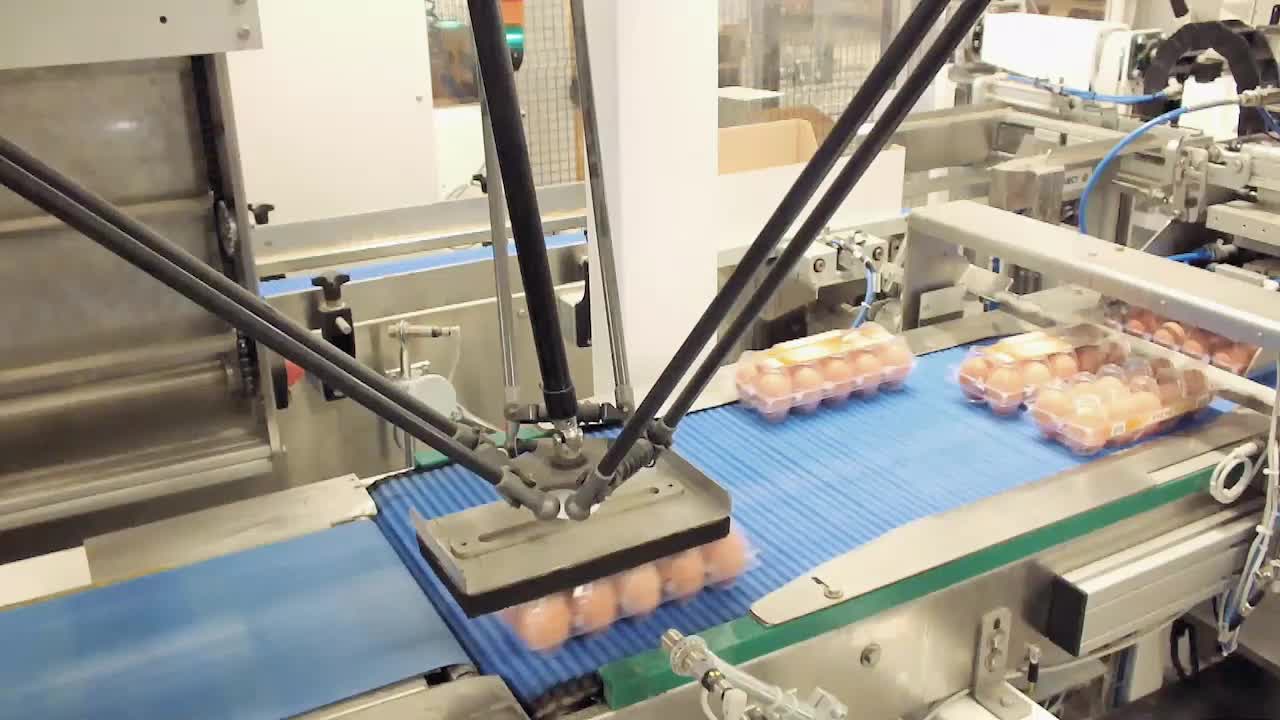 What is Automation?
Today, automation is generally defined as "the process of automatically producing goods through the use of robots, control systems and other appliances with minimal direct human operation." This type of advanced technology improves overall efficiency while streamlining processes in the manufacturing plant.
Most businesses that are on the road to digital transformation are in favor of automation for optimal productivity and profitability. Disruptive technologies such as the Internet of Things (IoT) play a major role in manufacturing in the fourth industrial revolution (Industry 4.0). Therefore, it's crucial for manufacturers to leverage their IoT data for process insight and prescriptive analytics.
Top 3 Trends in Manufacturing Automation
1. Internet of Things
Factories implement IoT to virtually monitor processes, products and assets to increase business transparency and optimization. Workers gain deep insights into the data regarding manufacturing operations and equipment, allowing them to automate processes and get a glimpse into potential issues, taking action to prevent problems before they arise and maintaining operational efficiency.
The real-time feedback that IoT provides keeps businesses ahead of the game. By placing factory machinery and other equipment online, some of the responsibilities of making operational decisions are moved into the hands of technology—therefore freeing up employees to utilize their manpower on more critical business tasks.
2. Artificial Intelligence/Machine Learning
AI is a major trend in manufacturing automation. AI's ability to record and transmit data through IoT-connected devices is made possible by using sensors. Furthermore, factory errors can be more easily identified with machine-learning algorithms and AI. Such algorithms have led to new ways of garnering information, utilizing data, performing tasks, and predicting consumer behavior.
In addition, AI technology can expand machines' understanding and recognition of complex situations. This means that automated factories are in the forecast, and AI's ability to recognize and correct errors in the factory will reduce the amount of company recalls.
3. Robotics
Robots' capabilities go far beyond automating mundane tasks – they can practically perform any task a human can. Robots are equipped with their own set of hands to perform the heftiest tasks, removing humans from hazardous situations. For example, autonomous dump trucks can be operated remotely. Robots also have the ability to retain processes and methods to perform tasks with their sophisticated memory.
Robots equipped with sensors have the ability to increase speed and efficiency for many factory tasks, by accelerating the process of identifying and fixing issues. Robots can also provide predictive and preventive support which, in turn, yields improved condition and process monitoring—with the potential to increase the performance of overall equipment effectiveness in plants and factories by 65% to 85%.
Benefits of Manufacturing Automation
In manufacturing, automation can take repetitive tasks and automate then using a specially-designed system. More factories are realizing the benefits of automating tasks, and businesses are not only enjoying cost efficiency and time savings, but competitive advantage as well.
Here are some of the benefits of automation:
Increased Productivity
Among the many benefits of manufacturing automation is greater productivity. Factories can gain the full benefit of automation if all processes and systems are automated, which often multiplies the amount of production. Furthermore, businesses can gain competitive advantage by keeping equipment running for longer periods of time, minimizing the likelihood of maintenance.
Safety
Ensuring the safety of workers is a major reason why deploying automation in manufacturing plants is beneficial. Automating systems minimizes human contact with hazardous tasks, reducing the number of accidents in the factory. The Occupational Safety and Health Act is a U.S. law passed to ensure safer work environments and protect workers from dangerous conditions.
Reduced Hours
Automation has also significantly reduced the average number of hours worked per week in the factories. For example, the shift from the 70-hour work week in the early 20th century to the current 40-hour work week can be attributed to automation. Moreover, the time required to process a typical production order through the factory is generally reduced with automation.
High-Level Value
Oftentimes, workers complain about their inability to focus on high-level tasks because such tasks occupy all of their time. This is where automation can help. Machines can take on more repetitive tasks that make humans less productive and engaged in the workplace, which can hinder their ability to add real-value to the company and achieve overall goals.
Cost Efficiency
Simple upgrades like "generating little waste heat, using the minimum power, and focusing on controlled and precise movements" make for cheaper manufacturing processes and greater profit. Furthermore, heat and lights may no longer be a necessity if humans are not occupying the space, and since machines probably don't need heat and lights to operate successfully, factories can enjoy cost and energy savings.