Industries > Artificial Intelligence / Machine Vision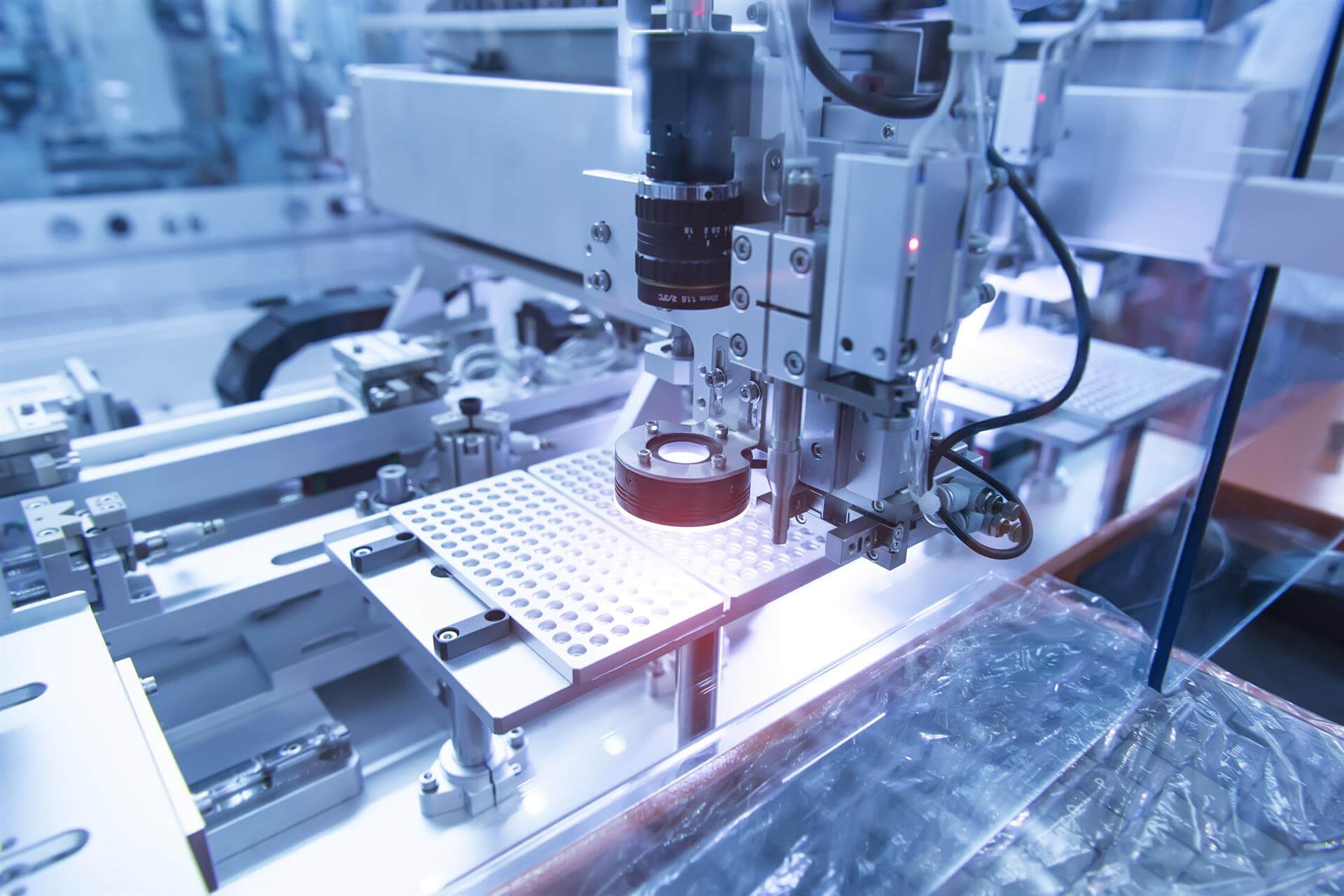 Machine vision is a technology in the field of artificial intelligence for image recognition. In general, the tasks of machine vision systems include the capture of the images on the device, processing on the edge, and link it to machine response.
Computer or machine vision technologies are used across different industries: from traffic control and public services, medical imagery, and robotic processing at industrial sites.
As Industrial 4.0 revolution penetrates across our lives, there is an increasing interest in machine vision AI, IOT (internet of things) for optimizing the manufacturing production. Today, machine vision systems are an effective tool for controlling performance, detecting anomalies, and reducing human supervision at site.
Fields of AI and Machine Vision: Automating production
Measurement (measuring/testing specific product dimensions)
Product verification (checking the correct position of all parts on the assembly)
Product identification (barcode and 2D code reading, product type determination based on shape, size, and other characteristics)
Product sorting (for example, sorting packages by color, etc.)
Navigation system (determining the position of the product on the assembly line and using its coordinates for IOT device)
Adding Vision AI to Machine Vision
Manufacturers have used machine vision to manage quality inspection for years. But the technology has limitations when dealing with variability in the types of product defects, or modifications to the production process, or line changes for fluctuations in product demand. Vision AI complements machine vision by increasing the speed of inspections, easily adapting to production line changes, and increasing the percentage of product that can be inspected efficiently and consistently.
Enhanced vision inspection automation
Sparko's vision AI software uses technology to automate quality inspection, including subjective QA assessments. Whether your concern is defect detection, product quality classification, assembly verification, or texture/surface classification, our software provides the flexibility for quick and easy updates to your inspection process.